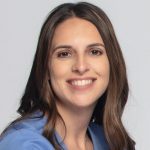 Cathy Alvarez, MA, RN, HNB-BC, PCCN
Email: Catherine.Alvarez@uconn.edu
Cathy Alvarez is an Adjunct Professor for the Graduate Certificate Program in Holistic Nursing at UConn and the co-founder of Replenish at Work, a nurse-led program that inspires and motivates nurses to prioritize their health and well-being through micro-restorative practices. She received her BS in Nursing from Elmira College, and a MA in Health Arts and Sciences from Goddard College. Her Master's Thesis, "A Pilot Study to Investigate the Effectiveness of a Peer-Led Support Group for Nurses as a Model for Self-Care" assessed the relationship between peer support and self-care in the context of stress levels among nurses.
Cathy has over twenty years of nursing experience in the fields of cardiology, progressive care, holistic nursing, nursing leadership, and education development. She holds national board certifications in Holistic Nursing (HNB-BC) and Progressive Care Nursing (PCCN). Cathy has been a keynote speaker and presenter on self-care, mindfulness, and resiliency at national conferences such as ANCC Magnet and Sigma Theta Tau International.  In addition to her role at Replenish at Work, Cathy is a Professional Development Specialist at Yale New Haven Hospital, faculty for the American Holistic Nurses Association Integrative Healing Arts Program (IHAP), and faculty advisor for the Birch Tree Center for Healthcare Transformation.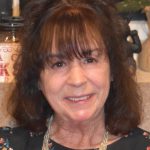 Colleen Delaney, PhD, RN, AHN-BC, HWNC-BC
Email: Colleen.Delaney@uconn.edu
Colleen Delaney is an Associate Research Professor in the University of Connecticut School of Nursing and the Founding Director of the Graduate Certificate Program in Holistic Nursing at UConn. She is also the 2020 Holistic Nurse of the Year, the Immediate Past Treasurer of the American Holistic Nurses Association (AHNA), faculty of the AHNA Integrative Healing Arts program, Associate Editor of the Journal of Holistic Nursing, and contributing author of the Scope and Standards of Holistic Nursing. She holds national board certification in advanced holistic nursing and health and wellness coaching. In addition to her extensive experience as a nurse educator, she has served in a variety of clinical roles, including the Visiting Nurse Association, Waterbury Hospital, and Hartford Hospital.
Her clinical specialty area is community/public health nursing. Her major areas of investigation are: nurse-led multicomponent interventions for older adults with heart failure receiving home care services; evidence-based interventions to enhance care of older adults with depression; spirituality and spirituality-based interventions for community dwelling older adults with cardiovascular disease; and holistic nursing education. In October 2013, Dr. Delaney received the Beverly Koerner Outstanding Alumni Award for Education in Nursing. This award is given to UConn alumni whom have demonstrated excellence, have made significant contributions to their nursing environment, and are involved in professional and/or community service. In 2015, Dr. Delaney received the Virginia Henderson Research Award for outstanding contribution to research by the Connecticut Nurses Association.
Guest Instructors
Selected topics in the two courses will be taught by guest instructors with nationally recognized expertise in the subject areas. In addition, practicum preceptors will be arranged by Dr. Delaney with holistic nurses with a MS in nursing and specialized knowledge and expertise in an area of holistic nursing that is selected by the student.